€50K, for the underpowered four-cylinder model. Gulp. At least these things depreciate like shares in subprime mortgaging, so I might be able to get one some day. But then I want the V6, and the full Alfa deal: beige leather seats, and that wonderful exhaust roar, and a suit to match. I would let it rip on the Autobahn, compete with the Porsches and M6s.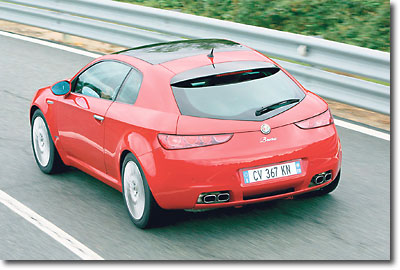 True to form, I like its rear end best. When I first passed one in real life, I almost drove into a wall.
I like the Spider too, but it's pretty pointless in my country. It would just be sitting in a garage, and Alfas fall to bits when they don't get to move.
This superficial guy needs to get a proper job.